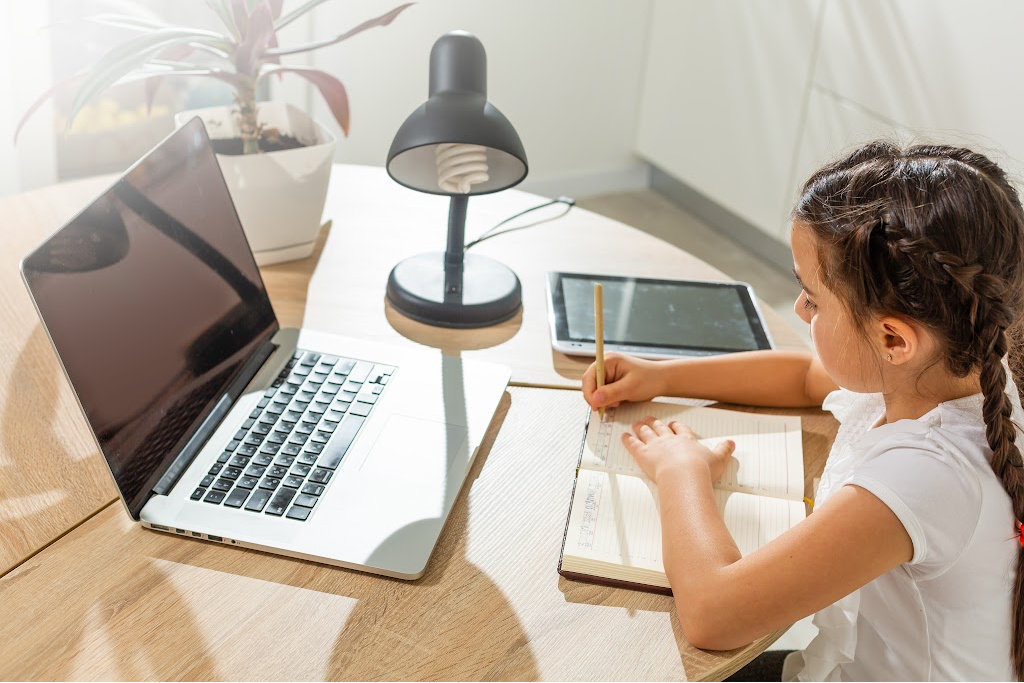 Some of the links in this post may be affiliate links. This means if you click on the link and purchase the item, I will receive an affiliate commission at no extra cost to you. All opinions remain my own.
For many parents, there have been so many changes in the education system for children. Our kids went from being on campus and with friends to only being with their families. We saw drastic changes happen and distance learning became the norm. It wasn't easy and now many have returned to in-person learning, including my family. That's why I thought I'd share how our family adjusted from virtual to on-campus learning.
Before I dive into the adjustment, let me give you a few details. Our son, who is now 4, attended a small classroom virtually for speech therapy. It was only twice per week for a short period of time. He seemed to enjoy it and this was his first experience in a classroom setting. However, as a parent that has been trying to limit screen time, it worried me to add this type of learning to his day. Luckily, it was for a very short time frame so it wasn't too bad.
When our school district announced that it would be open full-time for on-campus learning (along with the option for virtual learning), my husband and I decided to weigh the pros and cons of what we felt was the best option for our son. Keep in mind, these were just our thoughts and we feel that it's important to make your own decisions on what your household should do.
Pros & Cons of Virtual Learning
As someone that loves the idea of convenience, naturally, virtual learning sounds enticing. I enjoyed it for some of my college courses because I never had to get out of my pajamas, I could work at any hour of the day, I didn't have to drive my car, deal with traffic, or the overall hustle and bustle of going on campus. However, I had my entire K-12 education in person so it was a nice change.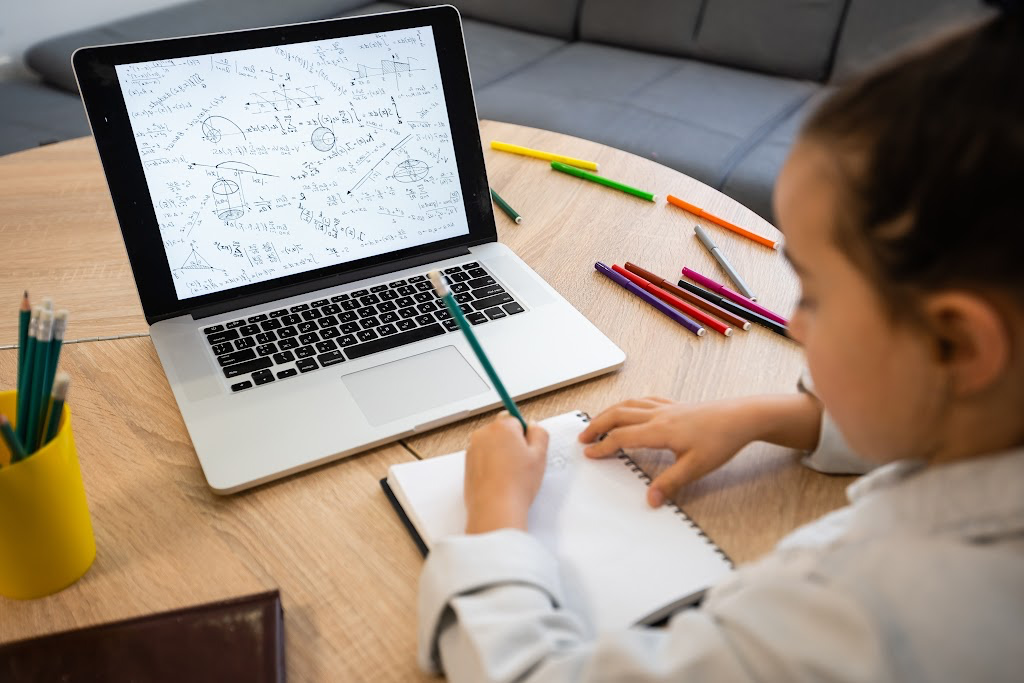 The same benefits I experienced could be applied to our son attending school virtually. One is that we didn't have to travel to and from his school. Additionally, no one would know if his clothes were mismatched or if he was in pajamas. Lastly, there was limited exposure to other students and the school faculty. Obviously, kids get sick but 2020 and 2021 have been a whole other animal.
There are (in my opinion) some major cons to virtual learning. The first being that our son would spend several hours in front of a computer Monday through Friday. Perhaps at an older age, this might be ok but we felt it might be too much screen time at the age of 4 (organization is key!). In addition, it was very hard to keep him seated for long periods of time.
It was very difficult for me to get on board with this but we felt another year virtually would really hurt his social-emotional development. I do believe humans need face-to-face interaction and to keep him at home didn't sit right with us.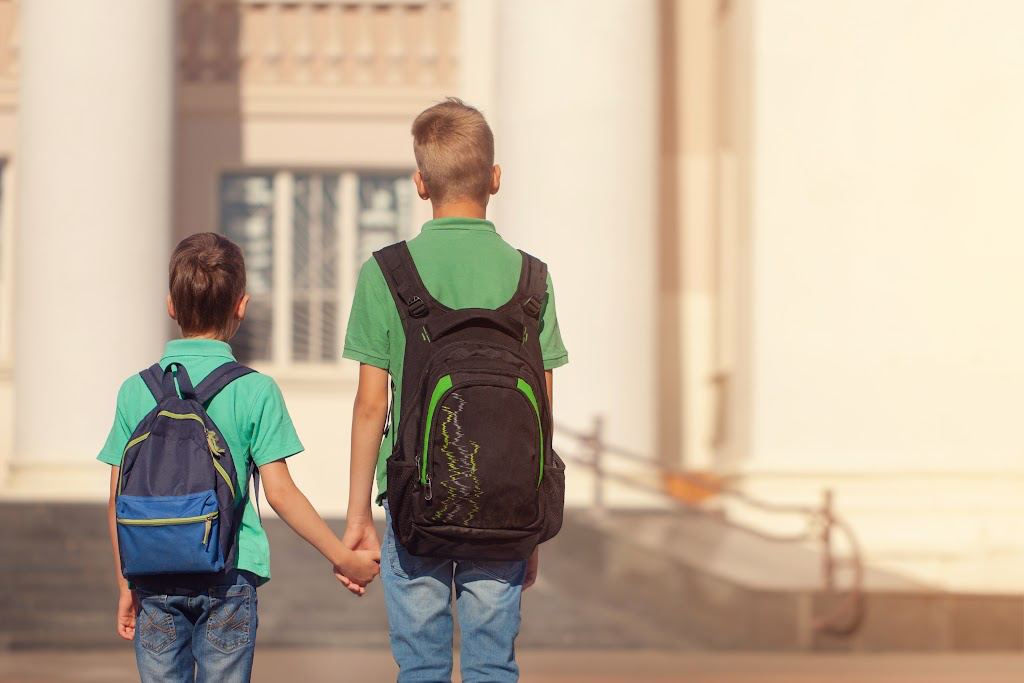 Pros & Cons of On-Campus Learning
Even with all of the convenient benefits of staying home, our family decided that in person was the way to go. The schools in our district appear to make an effort to follow the safety protocols of this pandemic so it eased our minds. It's also nice that his younger sibling gets a little one-on-one time with mommy and daddy. Ultimately, our son is EXCITED to go to school every day and has friends and teachers that he talks about all the time. It was this excitement that led us to believe how badly he craved having a connection with other children his age.
I also love that there is the separation of not having his home life and school life all in one place. I feel that it helps him have that mental break to just be a kid.
Really, our biggest concern has been the possibility of our child coming home feeling ill. For us, it's not a big deal unless it's more than the common cold. Further, we are eager to have a sense of normalcy where our children won't need to be masked up and tested so often.
I understand that these types of topics can be seen as controversial in today's climate. However, I still wanted to briefly share part of our experience with this transition. If this resonates with you, feel free to share with the community your transition from virtual to on-campus learning.
how our family went from virtual to on campus learning on campus learning on campus pros and cons online class pro and cons online school transitioning from virtual to on campus learing virtual class pros and cons virtual learning virtual to on campus learning