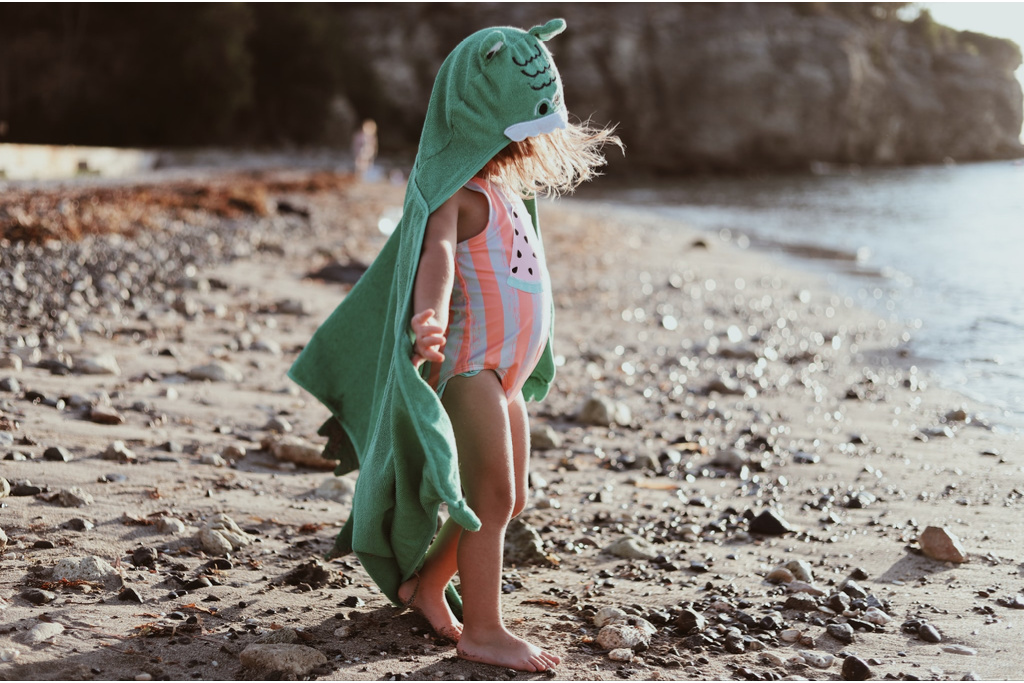 Some of the links in this post may be affiliate links. This means if you click on the link and purchase the item, I will receive an affiliate commission at no extra cost to you. All opinions remain my own.
As we enter the extreme temperatures of August, many families may be spending time near the water. I know I do, and one of my favorite things to do with my boys is to dress them like twins. Naturally, I buy doubles of all their clothing. I found some of the most adorable swimwear favorites for toddlers online and wanted to share my picks.
Swimwear Favorites for Toddlers
Because I typically opt for convenience, online shopping is usually the first thing I do. Especially if the delivery is fast and it saves me time. My swimwear hunt included rashguard sets, hats, sandals, and more. These were my top picks.
Rashguard Sets
Having a combination of long and short sleeve rashguards is a nice option for when the pools and other water bodies have an increase or decrease in temperature. Overall, they offer sun protection to the shoulders, stomach, and back. However, the long sleeve ones also offer more protection on the arms.
Sun Hats
These breathable kids UPF 50+ Sun hats offer sun protection and work great at the beach, pool, or playground. Our family loves the fastener chin strap and adjustable toggle feature on the hat to help make sure they stay put.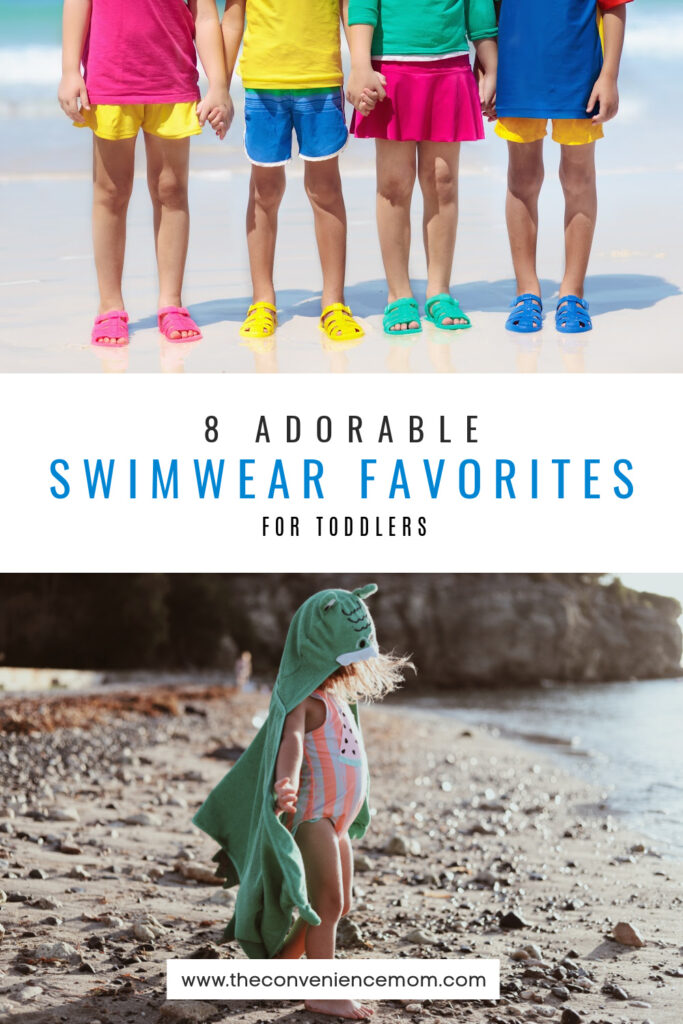 Water Shoes
These quick-dry pool water shoes are perfect for the pool and the beach. They are non-slip, breathable, and have a closed-toe to protect their little tootsies from collisions.
Hooded Towel
An easy way to keep a towel on your toddler is to invest in a hooded one. This poncho-style beach towel is easy on and keeps the head and body warm after a swim or bathtime.
Regardless, these four swimwear favorites are sure to get great use over the summertime. Just don't forget the sunscreen and pool toys! If you have favorites, be sure to share with the community some of your must-have items for fun in the sun.
4 adorable swimwear favorites for toddlers adorable swimwear favorites for toddlers beach wear for kids hooded towels hooded towels for kids hooded towels for toddlers kids swimwear non slip pool shoes quick dry water shoes sun hats for kids swimwear for toddlers toddler boys rash guard sets ups 50 sunhats water shoes water shoes for kids